Whip and tongue grafting
Fruit trees do not come true from seed, and one way of propagating an apple/pear/plum tree is by whip and tongue grafting.
Learn this relatively simple technique, and take away two apple trees you have grafted yourself.
2 hours
Sunday 10 March 2024, 11am-1pm
Sunday 17 March 2024, 11am-1pm
£30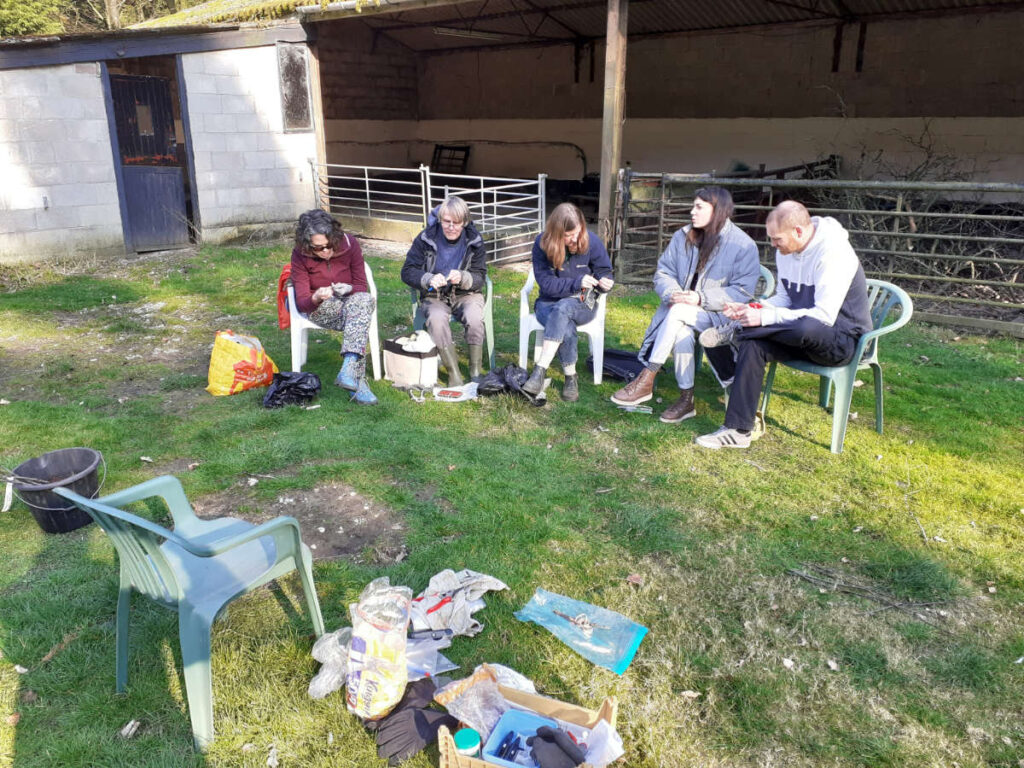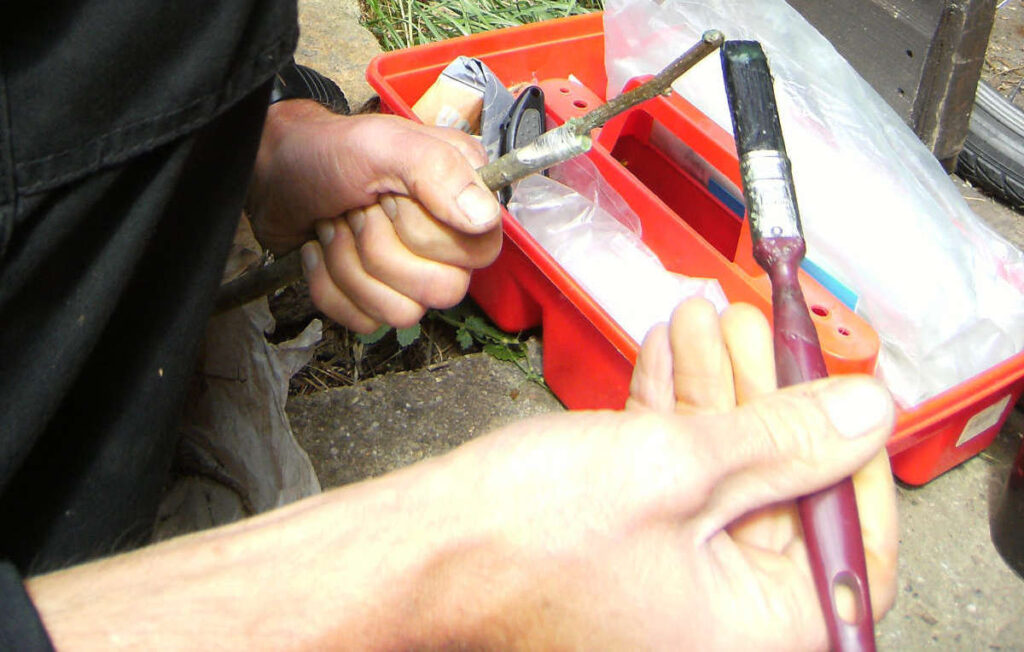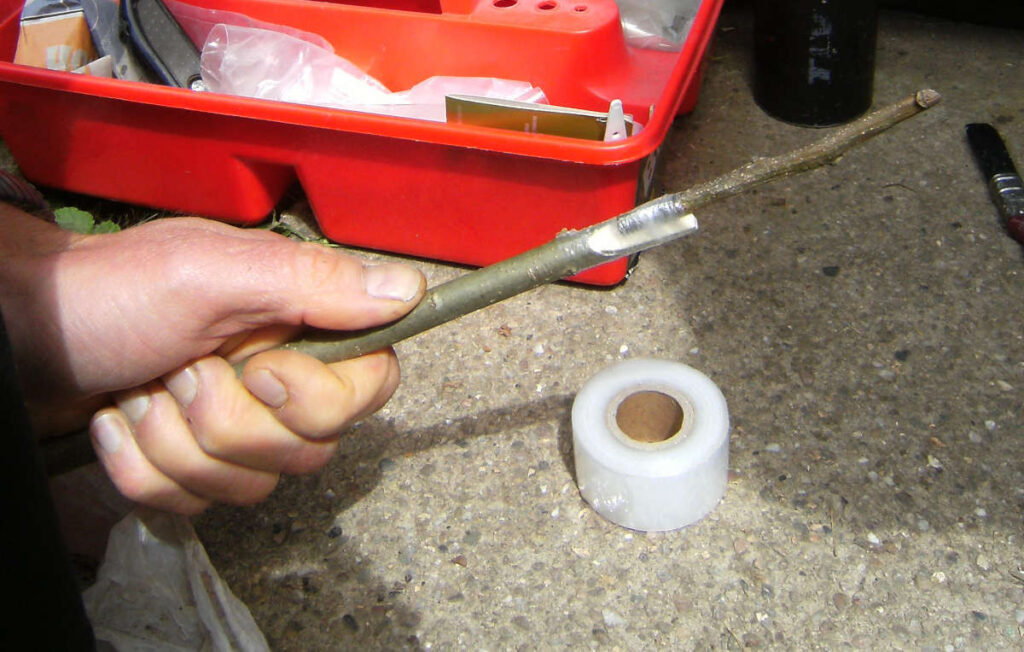 Chip budding
Another way of propagating apple trees is by chip budding. This is another simple technique, but takes place in the summer. Take home an apple tree you have budded yourself.
2 hours
Sunday 6th August 2023, 11 to 1 pm
£25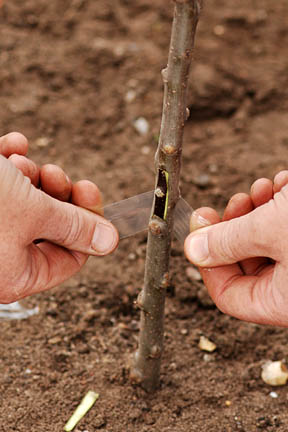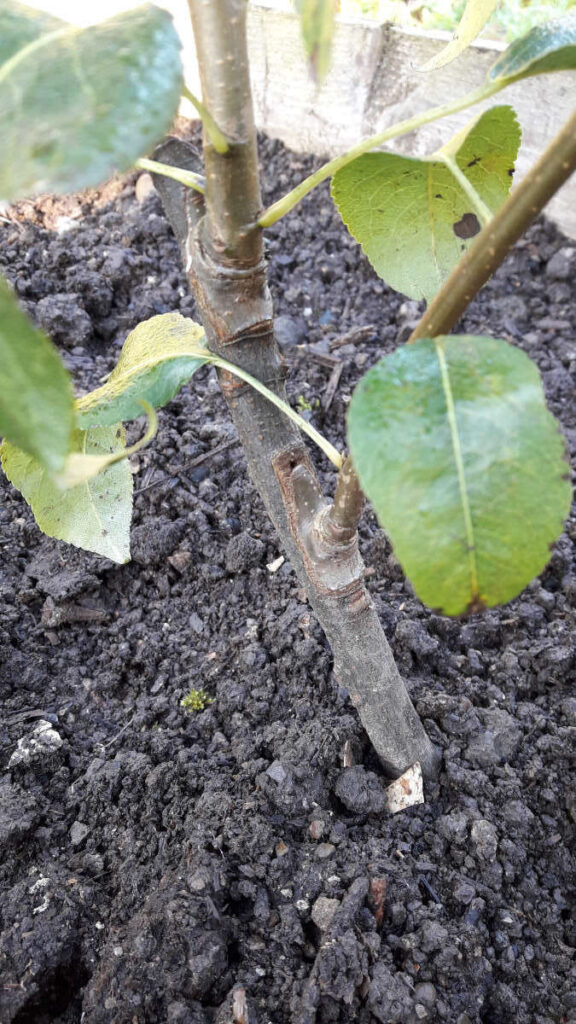 Breeding (Crossing)
2 hours
Sunday 30th April 2023, 11 to 1 pm
£20
To breed a new variety of apple (eg James's Russet), you have to use hand pollination. Whereas propagating (cloning) a new variety is relatively easy, breeding is 'rocket science'! But fascinating.
Includes: demonstration and a chance to practice hand pollination so you can try breeding a new variety at home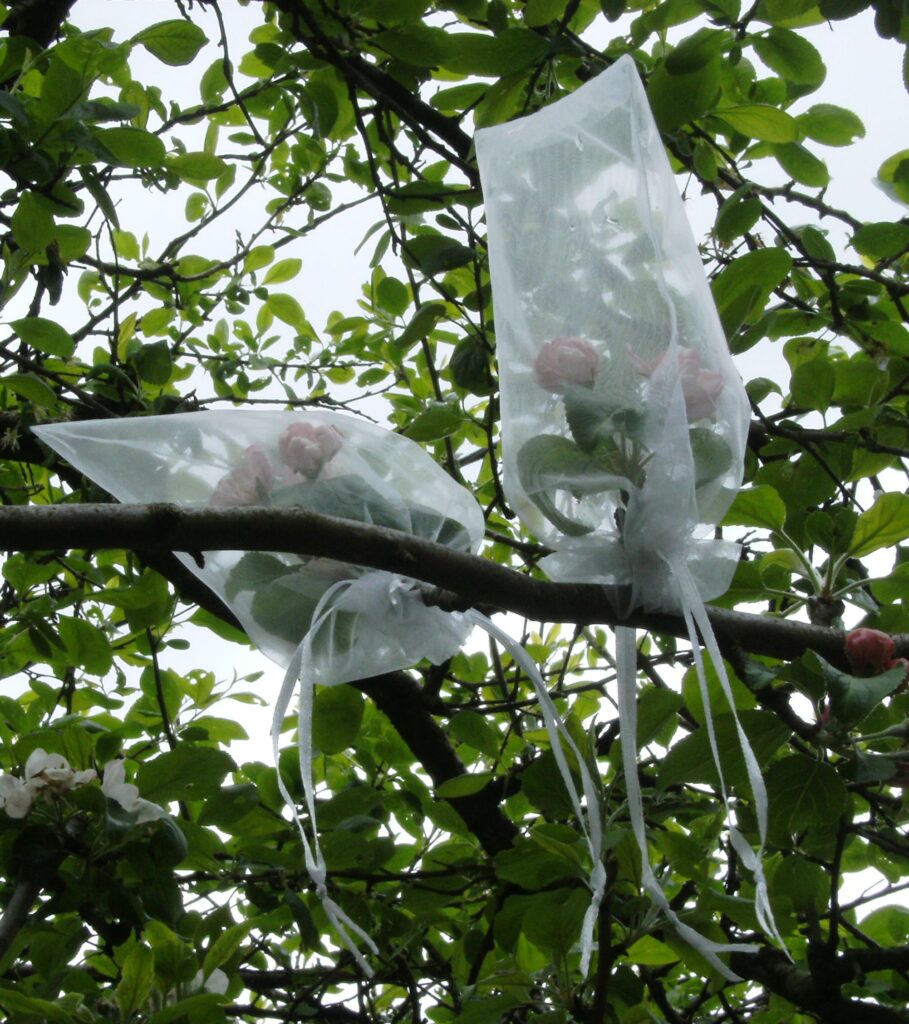 Smallholding Skills
by arrangement
half day (3 hours)
up to 4 people
Choose 3 sessions from: keeping chickens / beekeeping / vegetable garden / growing fruit trees
Topics could include: inspecting a beehive (wearing a beesuit!) / growing perennials / starting to keep chickens / rearing chicks / growing perennials / scything / grafting / pruning