The Great Big Smallholding Tour
Want to live in a greener, more sustainable way?
Worried about climate change?
Want to eat more fruit & vegetables?
Need inspiration?
Smallholding tours include inputs on growing vegetables, fruit trees, keeping chickens, and keeping bees.
90 minutes
Often run on Sunday mornings, 11-12.30
Other times by arrangement
£10 per adult, U12 free
3-10 people
Group discounts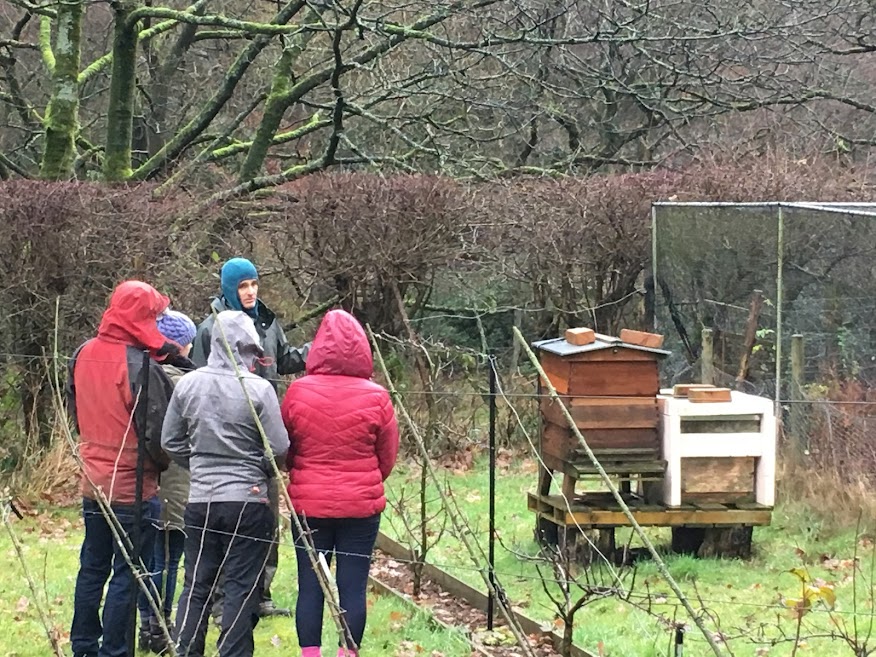 A tour can include: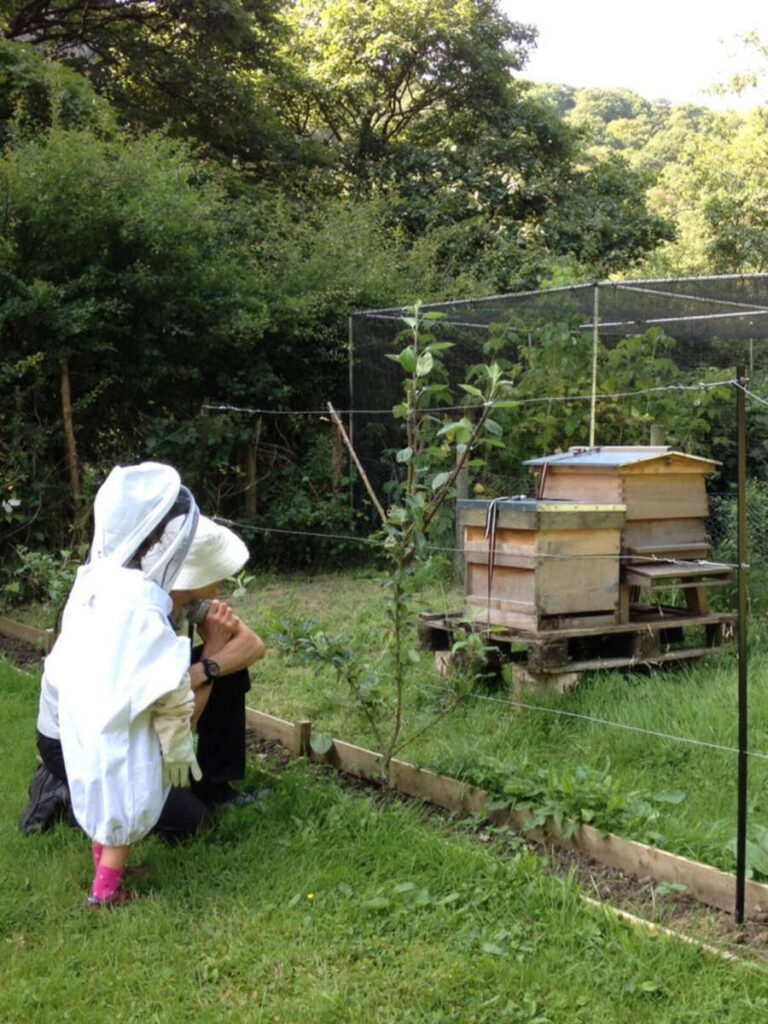 Feed the chickens and check for eggs. Discuss dual-purpose (White Sussex) breed, rescue chickens, and general care. Discuss rearing chicks.
Watching the bees. Discuss all aspects of beekeeping. Try on a bee suit. Taste the honey.
Tour the fruit and nut trees. Discuss aspects of growing, grafting and crossing apples and other fruit. See cordons, step-overs, espalier, standards. See sweet chestnut, cobs and walnuts. See a family tree with three apple varieties.
See the fruit cage and discussing.
Tour the vegetable garden. Discuss inter-cropping, perennials, pests. Enter the greenhouse and see the hotbox and its crops: early salad (March) and melons (July). See the grape (roots outside, vine inside the greenhouse).
Walk along the (planted) foraging hedge with many different types of pollen and fruit for humans / bees. See the pears grafted to hawthorn.
See the turkeys and discuss (Sep to Dec!).
See the solar panels, wood pellet boiler, smart meter. Discuss all the energy systems.
Hear some of the history of Farlands House, the dam (just above the house, built in 1900) and Hayfield village.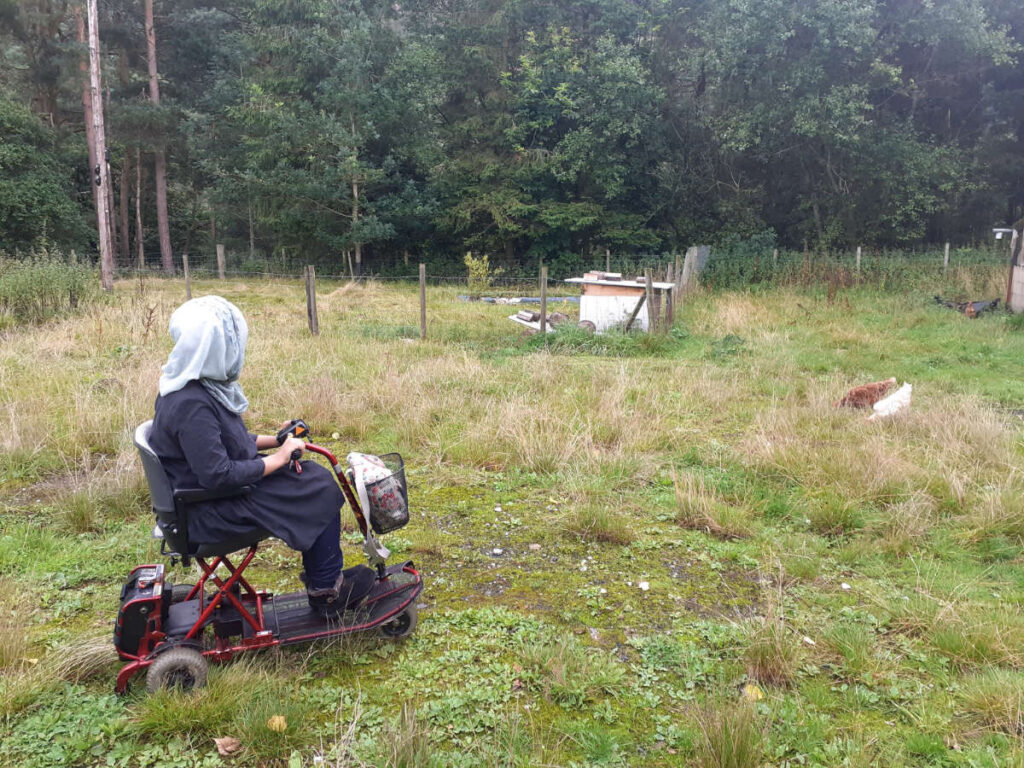 Recent reviews:
we all absolutely loved it

Jennifer
James was a very knowledgeable and friendly guide

Eleanor
a fantastic introduction to a sustainable way of living

Neil
The experience at James' smallholding was exceptional

Beatrice
A really amazing experience in a stunning location with lots of brilliant learning takeaways!

Daniel
James made us feel very welcome, and we left feeling very inspired

Hayden